Overview
Dermal Fibroblasts Are Production Centers For Our Skin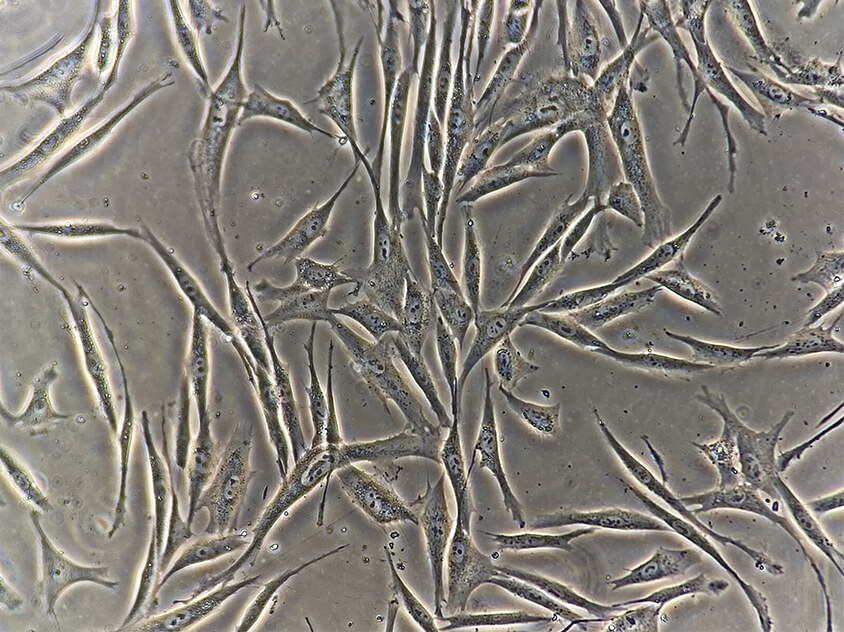 Dermal fibroblasts are just one of the many types of cells that make up our skin. But what do dermal fibroblasts do? How can skin cells be used in regenerative treatments? First, let's take a look at our skin.
Our skin has 3 main layers: epidermis, dermis, and subcutaneous tissue.
Epidermis
The epidermis is the visible outer layer that protects our skin. 90% of the epidermis is made of cells called keratinocytes. Every month new keratinocytes replace old keratinocytes. Those old keratinocytes then become corneocytes that make up the top layer of the epidermis. Our bodies periodically shed these old cells for natural skin renewal.
Dermis
The dermis is the middle layer that makes up most of our skin tissue. This is where dermal fibroblasts do their work. Dermal fibroblasts make proteins like collagen, elastin and hyaluronic acid, which help give skin its structure and elasticity.
Subcutaneous Tissue
The hypodermis is the bottom layer of skin. Subcutaneous tissue has a high fat content that helps regulate body temperature and acts as a shock absorber. This layer also helps protect blood vessels, nerves and sweat glands.